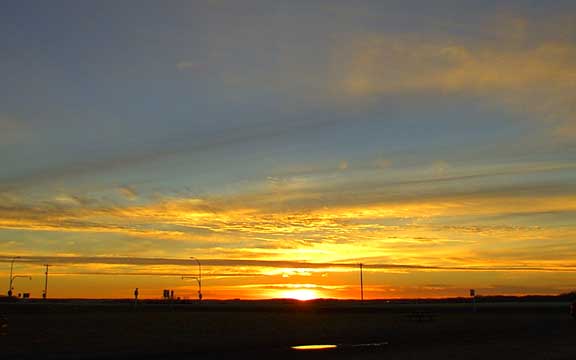 Sunset's Colour My Mind
FTLComm - Tisdale - Monday, November 5, 2001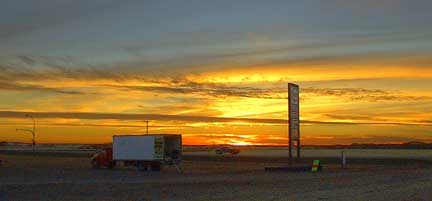 Like an internal canvas, constantly refreshed and ready for new paint, new images, new visual experiences, my mind opens its gallery to host yet another sunset. Gerald Crawford splashed our minds with his gold tones in this week's Greenwater Report and to this image I add scenes from Saturday and Sunday night.

We open our thoughts with these first four scenes shown in order from Wakaw on Saturday night. The sun makes its departure now just before 5:30 and on Saturday it was a golden glow. Fleeting flashes of gold across the broad blue gray the warm Saturday sky aloft only to call it quits with a slice of crimson (below).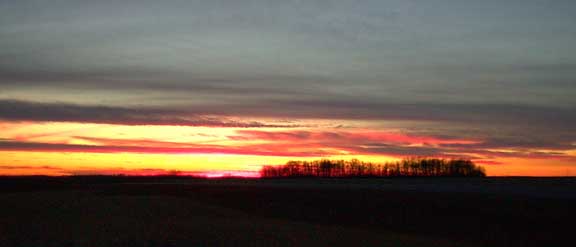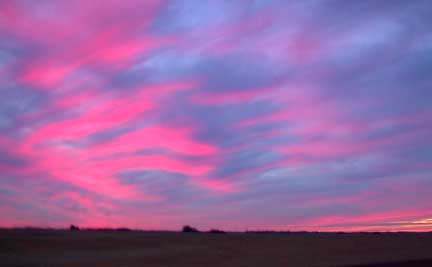 On Sunday instead of stopping to record the day's end, these images were exposed at 100kph and the vehicle's motion and the slow shutter speed sprayed the mind's eye and the camera's CCD with broad red to violent brush strokes.

First North of Birch Hills and the final picture blurring across the Saskatchewan River at the Muskoday bridge.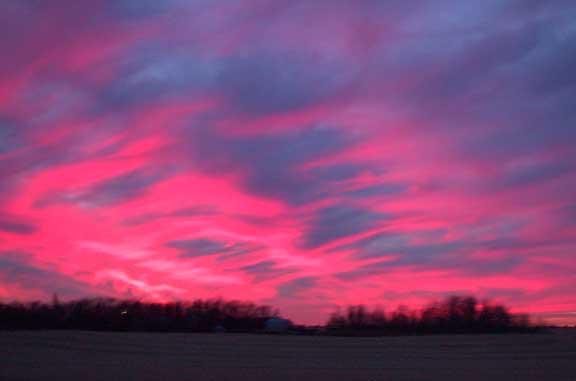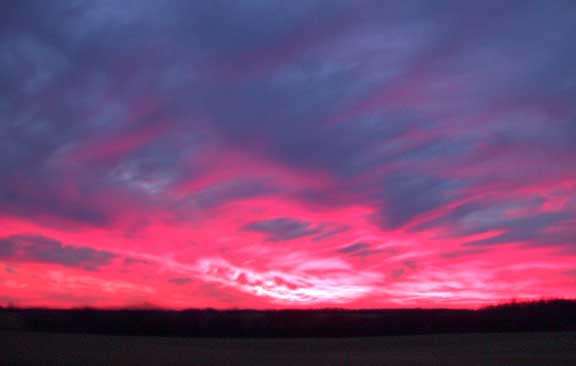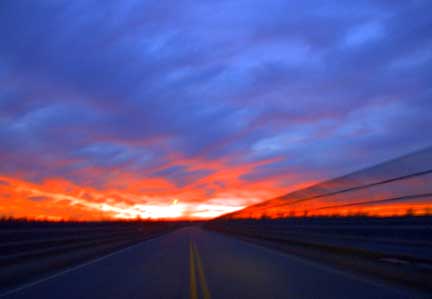 These last four images lack definitive detail but rather give us the essence of colour, the shades and tones of natural light that wash over us in a visual shower.

Research shows that during a pleasant experience your brain releases chemicals that tell your mind and your body that "this is good". These chemicals elevate your perception, enhance memory, and take more than a hour to wear off. Endorphins that cost nothing more than a glance at the sky, cost effective drug treatment for all that ails you and then some.

Love hear from you as to if this exposure made your life a little better for a few minutes.

Timothy W. Shire