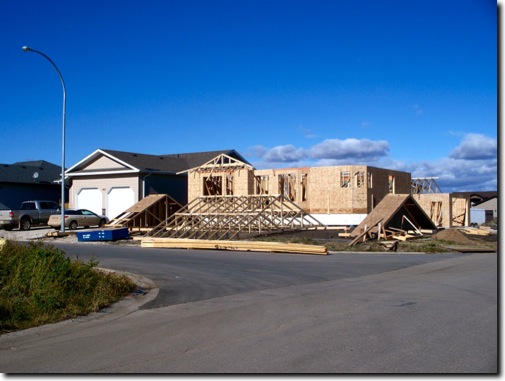 House fourteen

FTLComm - Tisdale - Wednesday, October 20, 2010

This new house under construction is located on the corner of the north side of Forester and Newmarket. It was begun on September 1 when the basement was dug and services installed. Following the laying of the footings foam forms for the cement basement were delivered and assembled and the basement poured.

At that point the project did not progress October 5 when the floor was assembled and since then work has moved along fairly steadily with the additional installation of a back yard pad and the construction of a separate garage on the pad so that the garage is not directly connected to the new house that is taking shape.

The picture at the top of the page shows the project as it stands today with the roof assemble in the front yard ready to be lifed complete into place.