4 J's Feed Tack & Western Wear Buys Out Byrnes
FTLComm - Tisdale - Thursday, March 14, 2002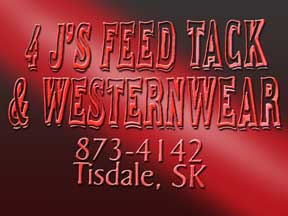 The Tisdale Auction Centre opened for business on August 10, 1999 and when it did Byrnes Agri Service established itself in the building and added to the Tisdale market place by providing specialty products for livestock farmers. Byrnes was a branch operation of the main business in Prince Albert and the company decided to sell the Tisdale outlet.

Bonnie Joanette, who grew up here in Tisdale had worked for Byrnes and with her husband they have bought the business and call it 4J's Feed Tack & Western Wear. Ray told Ensign that he wants to diversify the products offered and provide livestock growers with the products they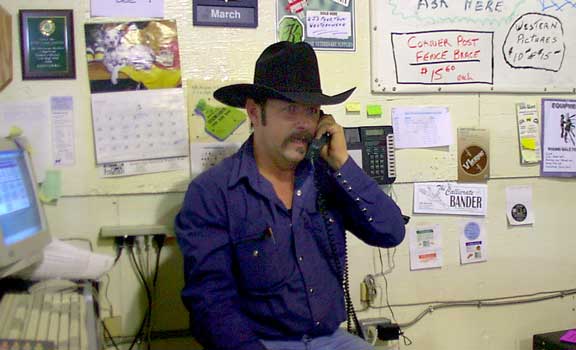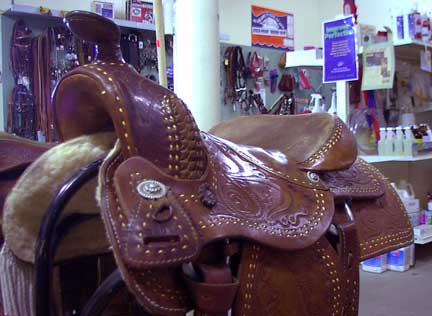 need and he wants to emphasis the marketing of feed supplements

Ray and Bonnie make their home in Mistatim area and this is a good sign to see this business which has done well since it opened to become locally owned and operated.

Ray and Bonnie use the Internet but alas we do not have their e-mail address for you at this time.

Best wishes to the Joanettes in their venture and welcome to the Tisdale business community.