LaCroix Drugs
FTLComm - Tisdale - Friday, November 29, 2002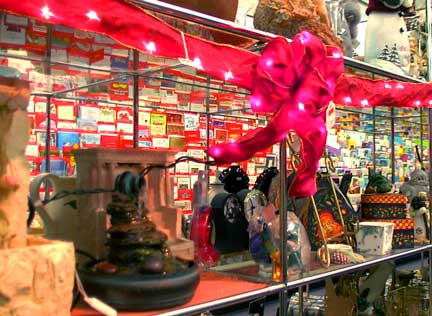 Tisdale is fortunate to have a fair number of businesses able to provide their customers with the kind of selection that one often only associates with shopping in a city. We are not alone in this regard as most of Saskatchewan's small cities and larger towns have stepped up to the challenge of the large mass market outlets and have made it possible to do your Christmas shopping at home this year.

On Tuesday I strolled down the block and took some pictures of only a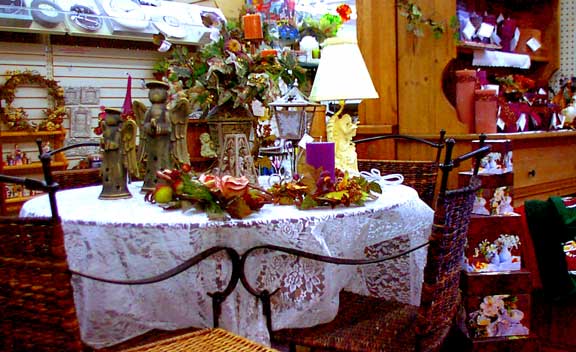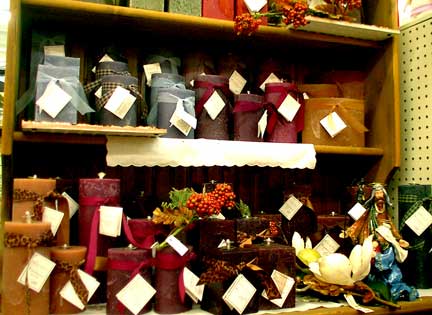 few retail outlets and realised that there is a lot of great value right here in Tisdale.

Today we have some pictures of Hi-Fashion and these images from inside LaCroix Drugs.

With a fair amount of floor space LaCroix Drugs has the opportunity to offer its customers much more than medicines. Stationary and food products, photographic supplies and cosmetics are part of the inventory but as you can see from these pictures the store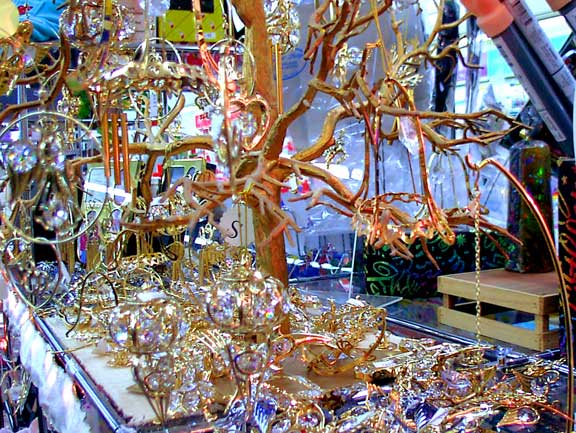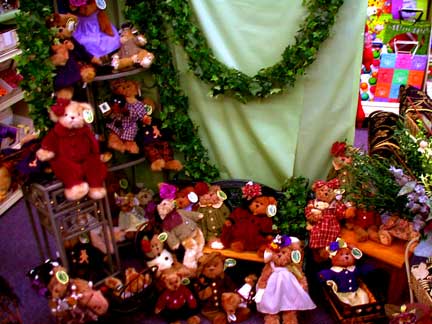 has been devoting a good deal of attention to filling out its displays of a much wider range of items that will give you a chance to do the shopping that makes Christmas the high point of the year in almost every family.

As mentioned on Tuesday you can shop here at home and find things that completely unique and rival the selection one fines in cities with prices that make buying at home a far more attractive venture than a trip of hours and the associated costs.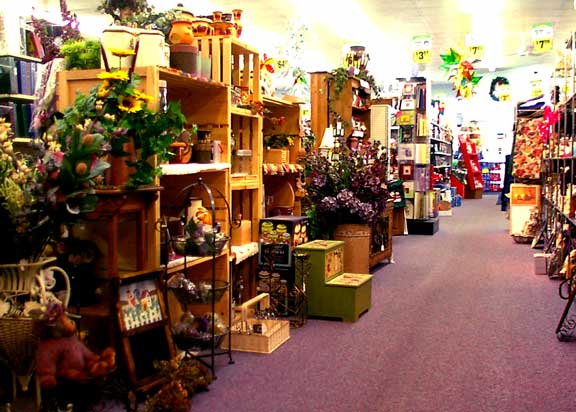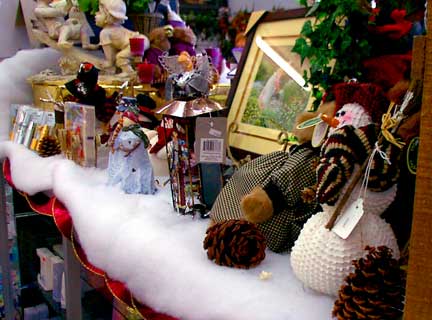 As I have been taking these pictures I am impressed with the atmosphere. The pace is leisurely and you have lots of time to look things over and ponder the selection. So far I have cheerily also discovered that in the stores I have visited so far there has been no music. The sensibility of the shopper and the appropriateness of the season seem to have been preserved for now.

But the shopping quest is not over we will have more pictures of other retail outlets in the days to come.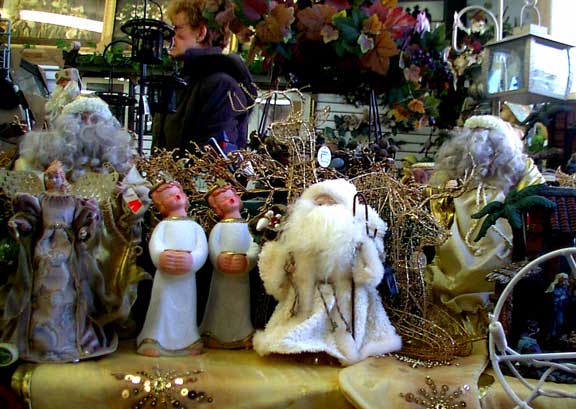 ---
Return to Ensign - Return to Saskatchewan News
This page is a story posted on Ensign and/or Saskatchewan News, both of which are daily web sites offering a variety of material from scenic images, political commentary, information and news. These publications are the work of Faster Than Light Communications . If you would like to comment on this story or you wish to contact the editor of these sites please send us email.
Editor : Timothy W. Shire
Faster Than Light Communication
Box 1776, Tisdale, Saskatchewan, Canada, S0E 1T0
306 873 2004