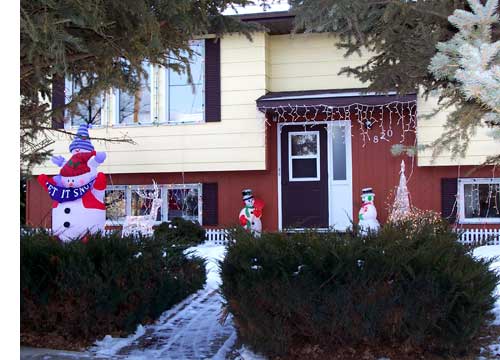 After reading a second letter agreeing with Mr. Shire's I decided to add my thoughts.
I am in full agrement with both gentlemen about these decorations. A few maybe close to the 25th, but other wise, that is it.
We are asked by the energy companies to do all sorts of things to conserve energy, then along comes Christmas and the whole country lights up. We hear people complain about enough money but that does not seem to hold them back when it comes to splurging.
Christmas is about the birth of our Savior, but it seems people would rather go for gaudy stuff rather then feeding their soul with celebrating the birth of Jesus of Nazareth.