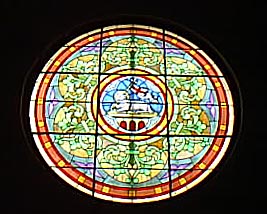 If you have any information or details about this community and its church contact Ensign. The church is still active and is a part of the Muenster parrish.
The grandeur of this church makes one wonder about those who made it, sought after its shelter each week and grew up near it, baptised here, celebrated their first communion, married here and in due course their body was brought here before going to a final resting place. Seventy-eight years of living and precious moments resonate within these walls. This photographer and his camera had to pause and sing a plain song just to hear the wonderful acoustics and pay respects to those many years of moments.

Below is one of the few house at Marysburg a school made into an interesting looking and spacious house.