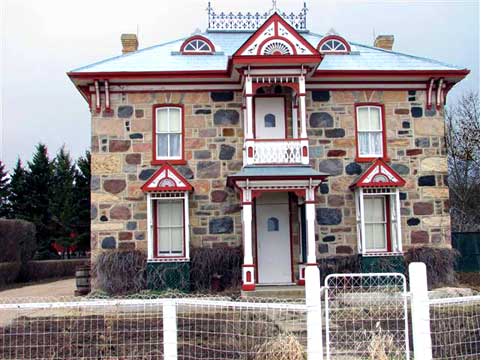 Went to the Motherwell homestead - WOW! When you think of the era that this was built; it was a mansion. William R. Motherwell had a very significant input into the Saskatchewan grain industry.
On the left is the mansion. Anyone that has the opportunity to visit should definitely do so. Unfortunately, I wasn't able to go on the premises and inside the "mansion"(left), as it doesn't open to the public until (if I remember correctly - May 17t).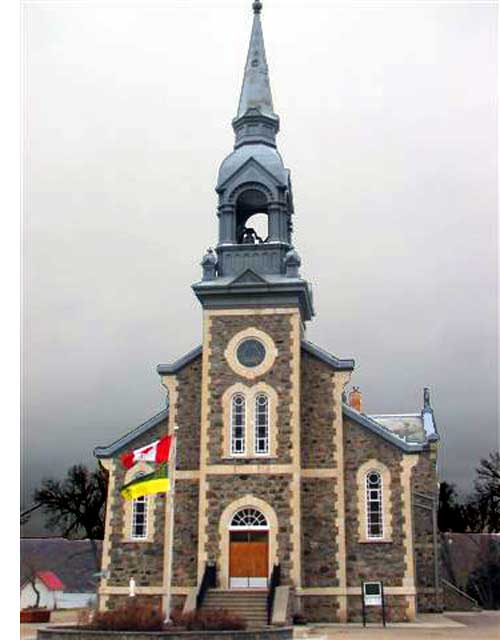 We continued on our tour ; went to Lebret. They have a magnificent old church there. (right)
Across the road there is a little Chapel on the side of a hill. Leading up to the chapel there are crosses representing the 14 Stations of the Cross in the Roman Catholic religion, which portray the events in Christ's passion. (below)
I sincerely feel this area of the province is well worth visiting. Take your camera and go for a tour. It can be done in a "LONG" day. About three hours each way from Tisdale, and about four hours to tour the valley.