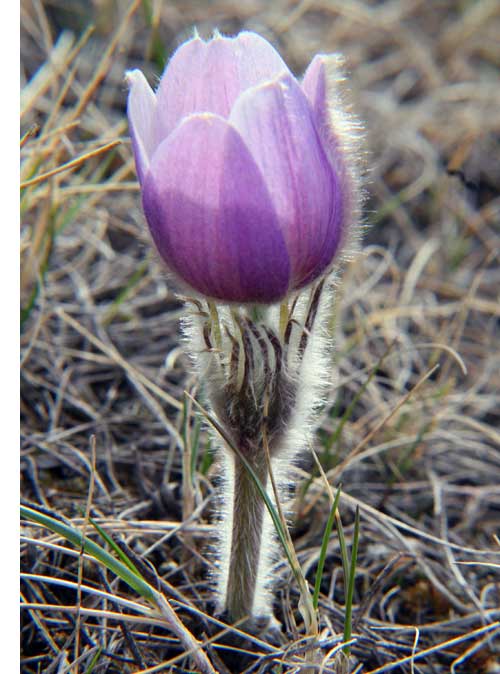 Each year Regina photographer Ken Jones makes a trip out to the Que Appelle Valley the last week of April to find the first little wild flowers of the year, the crocus.
The images on this page were taken one mile west of the junction of highway 99 and 6 at the bottom of the Que Appelle Valley. This is about fifteen miles north of Regina when Ken took these pictures Friday, April 24th.
Each year's crop of these little flowers varies considerable as they rely on some warmth to get their bulbs to begin their cycle of life and this year has been a rather chilly spring. Despite the low temperatures there still was a sparce crop, however when you look at other years you will discover that there were far more and the plants were more robust in other years.
Click on the title below to go back year by year and see what they were like.
Crocus in the Qu' Appelle Valley (2005)
Crocus in the Qu' Appelle Valley (2003)