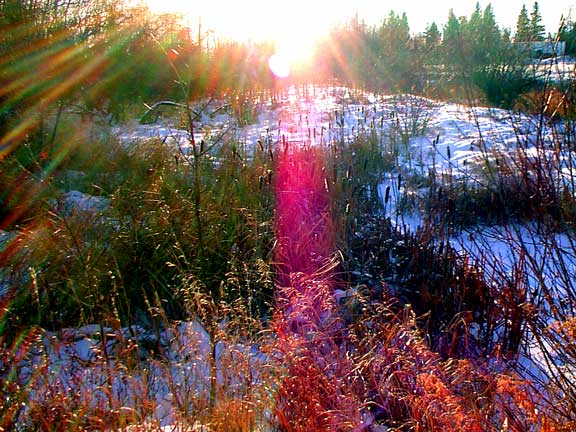 Water Supply
FTLComm - Tisdale - Friday, December 27, 2002
Over the summer and particularly over the past two months I have noticed so many pickup trucks driving into Tisdale with water tanks. With so little water in the past few years arriving as precipitation the obvious conclusion has been that rural families are short of waters or their wells have run dry.

We all pretty much take our water supply for granted, well at least until we see in the news situations like those that developed in Walkerton Ontario and North Battleford where their water supplies became seriously contaminated.

Tisdale uses the small valley that forms along the course of the Doghide river as its source for water as the water table in this valley is an aquifer that supplies a series of wells used to provide a clean and plentiful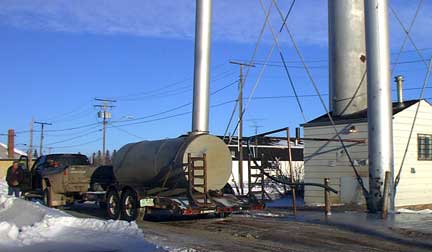 supply of water for the town.

The soil base in the Tisdale area is clay which has some interesting properties when it comes to water and the lack of it so farms in the area have always had a difficult time maintaining secured water for their own use and for any animals they raise.

One of the means farmers use is to develop a dugout that will serve as a reservoir. This past summer we posted a story of a family in the Zenon Park area who moved the water from one dug out to another to provide themselves with water. Right around Tisdale many farms rely upon their dugouts for water but standing open water often has very poor quality and many farmers prefer for their family use to have a safer water supply.

This afternoon I discussed this issue with this farmer as he filled his 1,000 gallon tank with water at the town's tower. He has two dugouts nearby his farmer, about three miles from town but installed an underground water tank to provide his family with a safe supply. He said that they use about 3,000 gallons of water a month and at $1 for 80 gallons that would add up to $450 for a year.

He said that he has decided to diversify his farm from being a grain operation and has acquired a herd of 130 cattle and wanted to have a water supply for his herd. The new dugouts were put in this past summer close to the Doghide valley and within a day of being completed they were filled with ground water that seeped into them assuring him of a good permanent supply.

He explained that with the variations in grain prices and the often hostile weather conditions he felt it was the only way to turn his farm operation into a viable economic unit and cattle will provide him with a cushion and moderating influence on his operation. But he said that before he did anything he made sure that he had the water to do the job and he worries that more and more no project can even consider any other operation condition without first securing a water supply.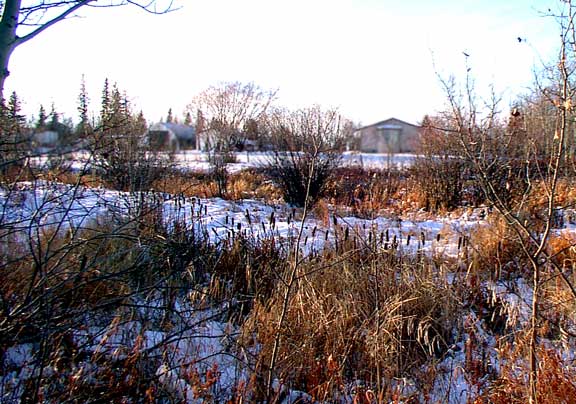 ---
Return to Ensign - Return to Saskatchewan News
This page is a story posted on Ensign and/or Saskatchewan News, both of which are daily web sites offering a variety of material from scenic images, political commentary, information and news. These publications are the work of Faster Than Light Communications . If you would like to comment on this story or you wish to contact the editor of these sites please send us email.
Editor : Timothy W. Shire
Faster Than Light Communication
Box 1776, Tisdale, Saskatchewan, Canada, S0E 1T0
306 873 2004