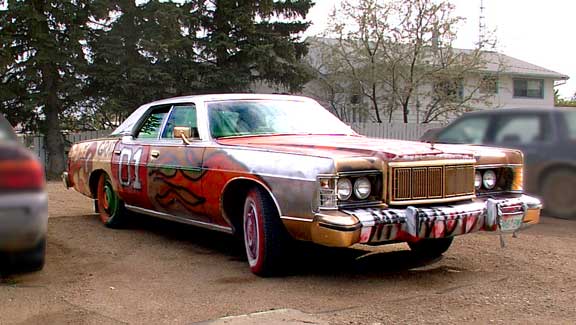 Grad Car 2001
FTLComm - Tisdale - May 31, 2001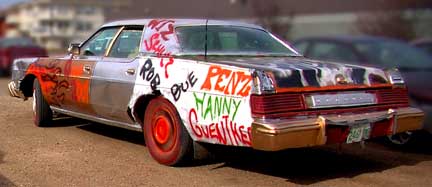 In a class by itself, the grad car tradition lives on as this example for the Class of 2001 makes its debut on the streets.

This Mercury Monster has been given the paint treatment of a committee as you can see several artistic themes and imagine the fun the young people had creating this masterpiece.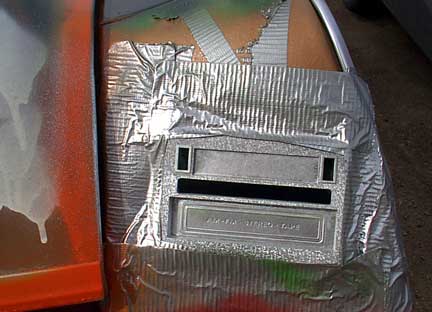 This car would make Red Green proud as one of the major body components is the ubiquitis duct tape. The little tail light specials have the inscription "AM/FM Cassette Tape" enscribed thereon but are held firmly in place.


To add to the over all mystique the license plates also have been attached with duct tape suggesting that perhaps this car and its generation have decided to forego screws and bolts for things that go stick in the night.


Ah but this is a classy boat with its gold grill, classic graphette hood and trunk motiff and flaming front wheels.

Definitely a classic!

Last year's van was interesting as was the 1999 marvel.