Robertson Trading Company - revisited
FTLComm - La Ronge - Tuesday, December 19, 2006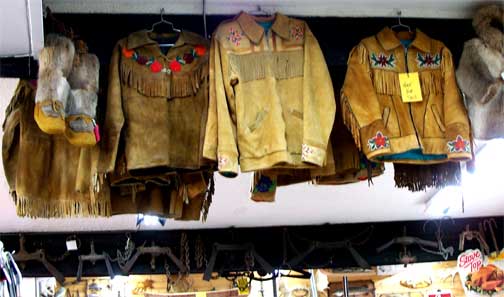 We first told you about the remarkable trading story in La Ronge back on December 3, 2000. Offering a market for raw pelts and finished products this is the trapper's trading post and it continues in a tradition begun with the exploration of this country by Europeans.
Saturday afternoon we dropped in to look around once more and check out the amazing out door working clothes and boots but the trading goods really catch the eye and I just had to share some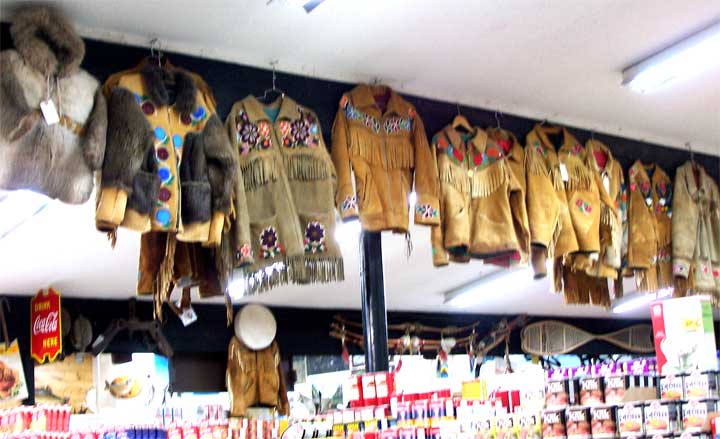 of this atmosphere with you. Though there were lots of examples of crafted and remarkable artwork on hand back in 2000 I think the quality is dramatically better and no doubt the access to improved tools has a good deal to do with the art work offerred for sale in the store. I just took a quick sample of images of some of the antler carving and in the back ground you will notice the mounted animals and pictorial art that is also available for sale. I noticed a few of the pieces were for display only and marked not for sale. Click on the images below to see them enlarged.
You really have to experience a visit to this establishment first hand to get a feel for the remarkable art and the atmosphere of a fur trading store. If you have never made the trip up to La Ronge this is one really good reason to make that trip.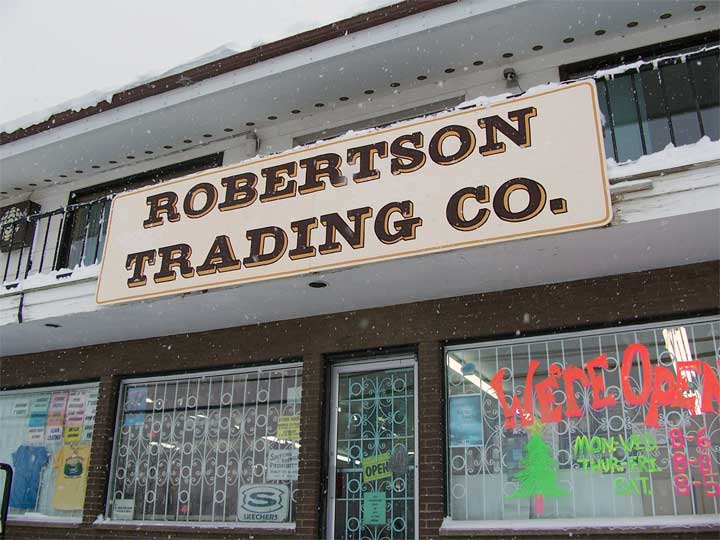 ---
Return to Ensign
This page is a story posted on Ensign a daily web sites offering a variety of material from scenic images, political commentary, information and news. This publications are the work of Faster Than Light Communications . If you would like to comment on this story or you wish to contact the editor of these sites please send us email.
Editor : Timothy W. Shire
Faster Than Light Communication
Box 1776, Tisdale, Saskatchewan, Canada, S0E 1T0
306 873 2004