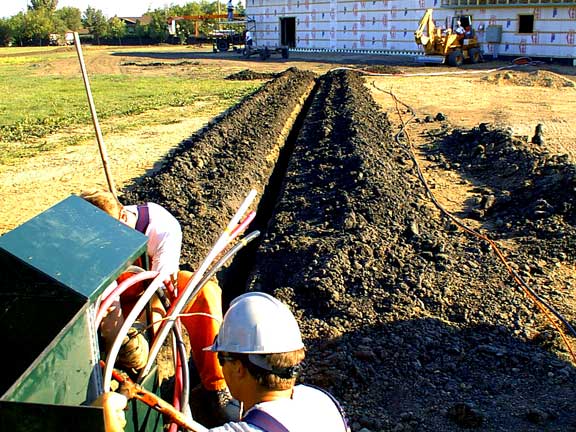 Power To Golden Age Centre
FTLComm - Tisdale - Tuesday, August 14, 2001

Work began yesterday morning as the SaskPower construction crew cut across the street and ran their lines across the field. They installed a transformer and distribution pedistal and this morning it was time to run the last line over to the Centre and make the connections.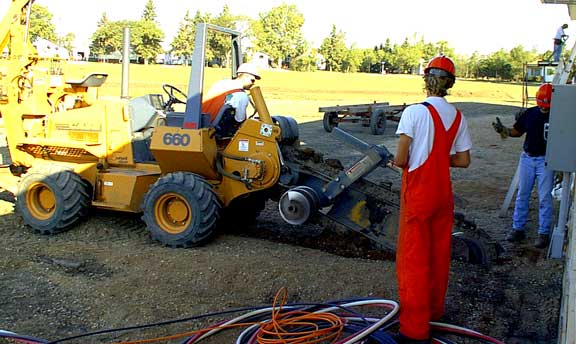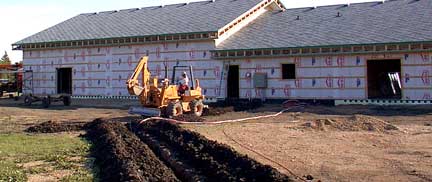 The three to four foot deep trench carries all three services to reduce installation costs. Three large aluminum core electrical contuits and a copper ground wire, a telephone cable and a cable television cable. So in one operation the new building get all three services installed underground. SaskTel and the cable company have to make their own connections in the pedistal.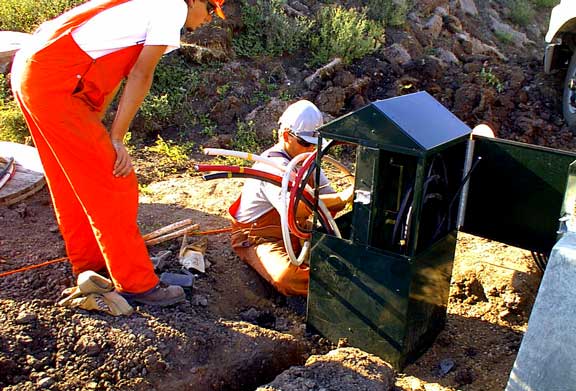 Meanwhile construction proceeds in the Centre with work on the exterior proceeding today then the carpenters will install the insulation and vapour barrier in preparation for the drywallers to come and do the walls and ceilings. The windows stand ready for installation.