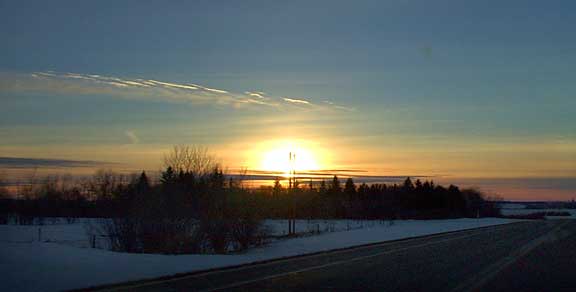 Sun Sets Come Together
FTLComm - Prince Albert - Saturday, February 16, 2002 By: Timothy and Judy Shire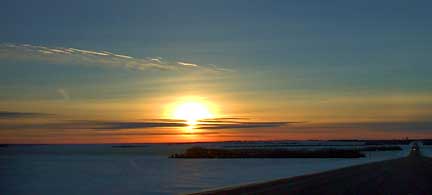 It was two weeks ago when each of us took pictures of the setting sun as Judy came South from La Ronge and I was heading toward Prince Albert from Tisdale. Last night we once again did the same thing only this time I took my pictures near Birch Hills while Judy captured the subtle hues of the clear Western sky South of Padockwood with her pictures slightly later than those I had taken.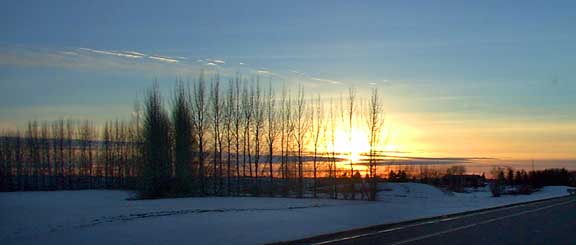 Below is the sequence of pictures from Judy's camera set to the theme music of the television show "Enterprise". In order to see and hear this sequence you require QuickTime in your computer.
To see this picture sequence click arrow
The picture below was taken as I approached the Muskoday bridge over the Saskatchewan River with the sun about to disappear for another day.