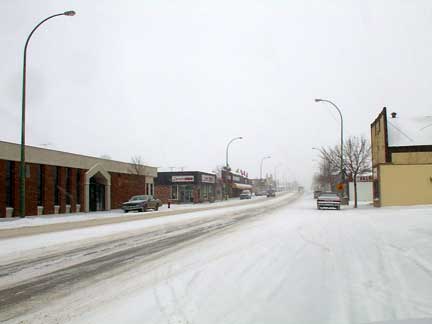 Snow began falling on us late yesterday and no one is complaining. Though the amount was small it continued all night and right into this morning. By noon today it has stopped but the signs are there that we can expect more showers.

A farmer explained to me that he is very worried about crops like Canola and peas but even planting wheat and barley is risky with so little ground water available. The problem is that farmers maintain their land now with chemicals and without planting and attacking weed growth years of farming efficiency could be ruined. The whole process of continous cropping relies upon a gradual and progressive level of weed control that brings fields to a level where the cost of operation is lowered as the productivity increases.

But today, it is still March, hope springs eternally in the minds of all of us who live here and watch the snow come down.