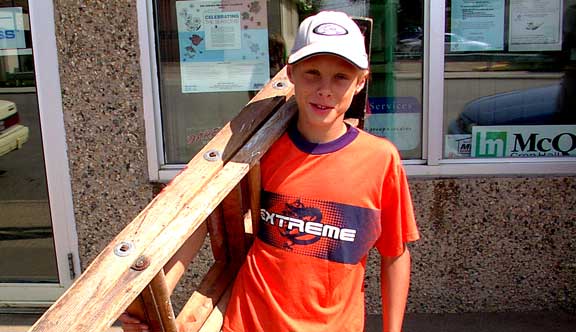 Summer Window Cleaning Blitz
FTLComm - Tisdale - Saturday, August 11, 2001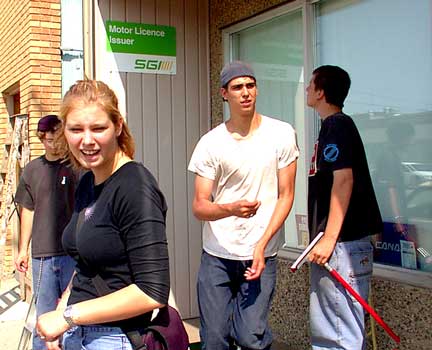 Friday, the full length of mainstreet Tisdale's buinesses had a great opportunity to give those windows a bath.

Erin Tarala of the Summer Employment Centre organised the blitz as teams with ladders and squiggies worked their way along making it easier to see in and out of the windows along the street.

There are a lot of students available for all kinds of odd jobs, they are eager to work and in typical Tisdale fashion the nicest folks you would ever want to meet.

You have a task that needs doing give Erin a call at 873 5757 and she will find you the right people for the job.