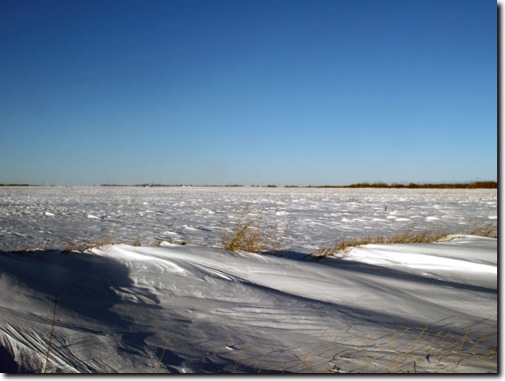 The winter of 2010 - 2011 has begun
FTLComm - Tisdale - Wednesday, October 27, 2010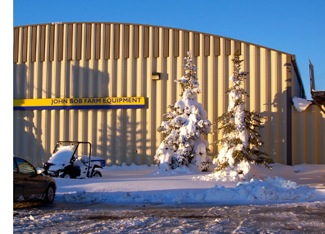 The page has been turned. The fall of 2010 is now history and the winter has begun. It is one thing to have a good old fashioned snow storm it is quite another for the sky to be sky blue and the temperature below freezing.


That wet snow is now solid ice and on many roves around town I saw nasty icicle, while tonight the temperature is expected to go down to -16ºC.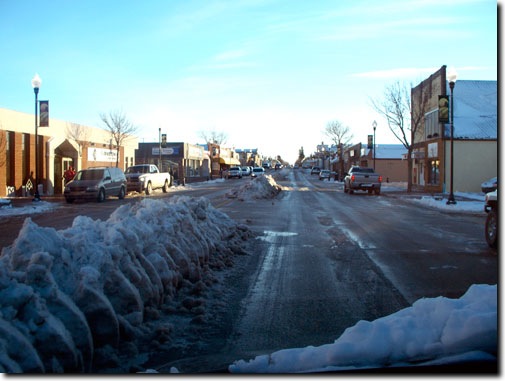 Throughout Saskatchewan the quick change to winter has occurred as the huge low pressure area in the United States Midwest continues to send its counter clockwise winds with a load of water into the arctic only to come back on us from the north. Southeastern Saskatchewan still had travel restrictions this afternoon. The clear windy cold weather is expected to stay with us through the weekend with little chance of any warming until next week which is in November and that is definitely winter time.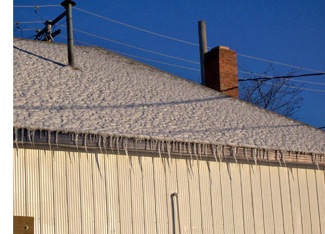 The town cleared some of the main streets in Tisdale but many are icy bumpy places. Downtown the snow has been pushed to the middle of the street from the curb with the hope that it will melt and not have to be loaded up and hauled away;.


The evidence of the drifting snow is everywhere from blocked back alleys to loaded up ever green trees.

When I went out to the van today I had a tough time getting into it as all of the doors and windows were clamped in ice.

"If winter comes, can spring be far behind?"

Yeah, but it could quite a while.