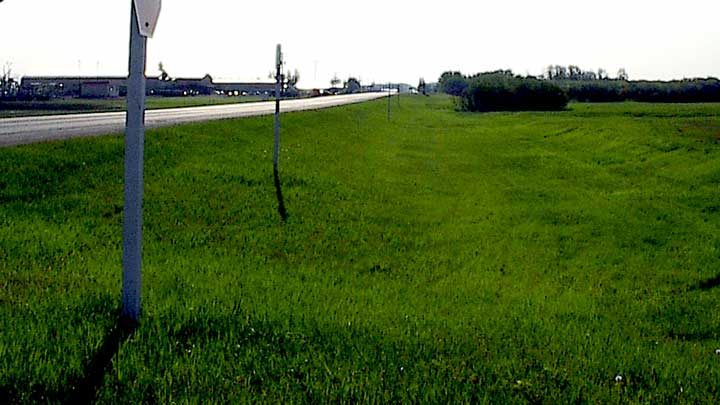 Greenland 2003
FTLComm - Tisdale - Sunday, June 1, 2003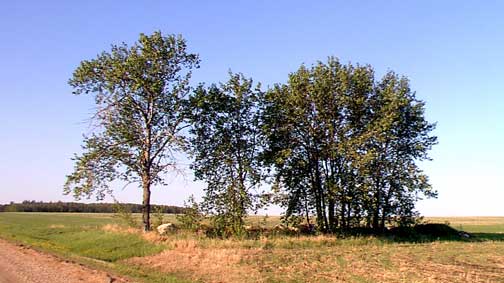 It was June 1, 1998 when I first posted a short story called "Greenland", I was struck that day at the beauty of the new crops and the rich green of the country side. The following June 1 I posted the story "Time to grow" echoing the way the new crop was looking. On June the first 2001 I wrote a story about the prospects for that crop year. From 1998 until 2002 the amount of precipitation had gradually declined so that by last summer we witnessed the least amount of moisture in recorded history. But this year, even though it has not been overwhelmingly wet we have had enough to look pretty much like we did in 2001, which suggests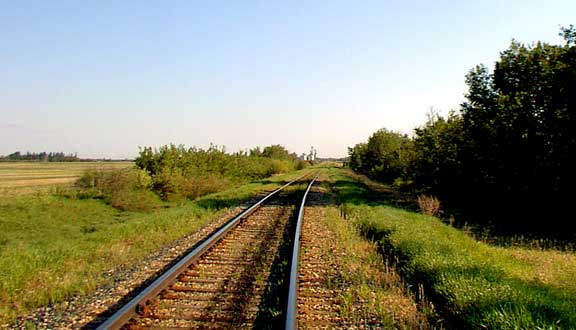 the bottom of the cycle may have been last year and we should gradually see a recovering each year so that in five years we may once again see things looking like they did in 1998.

Climate and weather are precarious things to predict so all we can do is suggest that this is the case.

On Saturday morning these pictures were taken around 8:00 only a couple miles South of Tisdale and from the road above you can see the muddy tracks.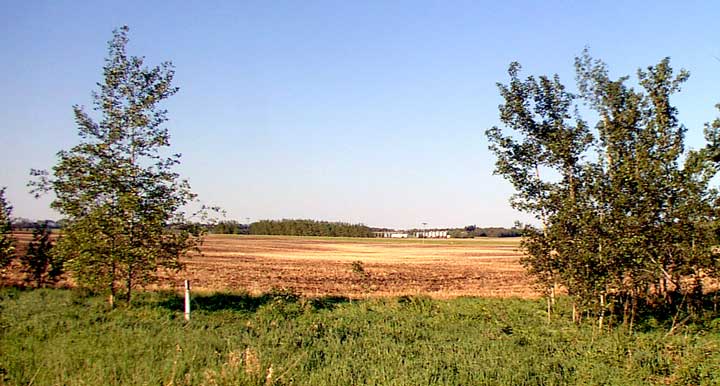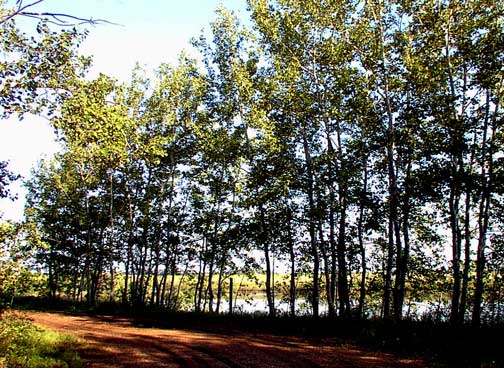 Later in the morning a lady told me that they had completed their seeding on their land near Archerwill and were hoping for warmer weather so that they could get the remaining crop still in the field harvested. She said that there were lots of farmers in that area and South still with combining to complete.

Though there are still some farmers seeding most crops are planted in the Tisdale area and the majority of them are up. The field above, is still tan with stubble but most seeded stubble fields are turning a nice green.

It is the rich grass in the ditches that is such a contrast from the drab browns and dust of last year that really is encouraging.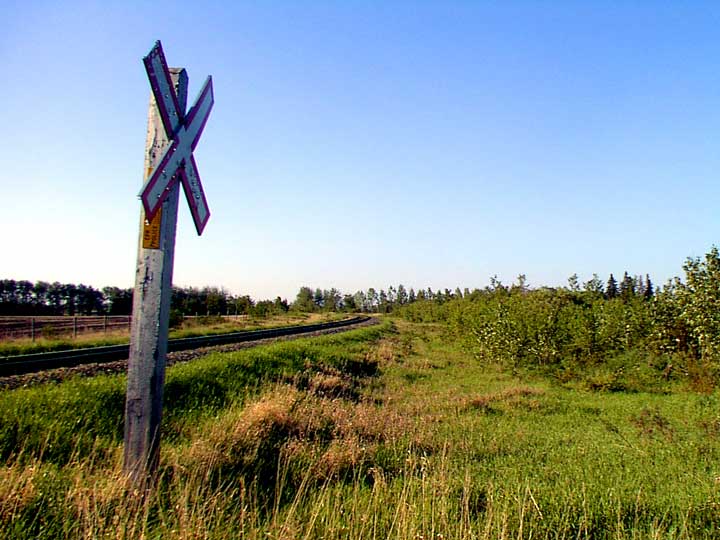 ---
Return to Ensign - Return to Saskatchewan News
This page is a story posted on Ensign and/or Saskatchewan News, both of which are daily web sites offering a variety of material from scenic images, political commentary, information and news. These publications are the work of Faster Than Light Communications . If you would like to comment on this story or you wish to contact the editor of these sites please send us email.
Editor : Timothy W. Shire
Faster Than Light Communication
Box 1776, Tisdale, Saskatchewan, Canada, S0E 1T0
306 873 2004