Passover Sky
FTLComm - North Central Saskatchewan - Friday, March 29, 2002 by: Judy and Timothy Shire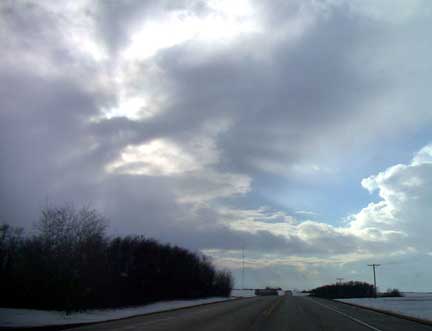 Twice before (February 2, 2002 and February 15, 2002) we have published sky sequences while travelling from LaRonge to Prince Albert and Tisdale to Prince Albert.

These pictures were taken Thursday afternoon (Passover) with the sequence above beginning just South of La Ronge while this picture is of the sky East of Star City.

Below a monster hole in the overcast filled with light West of Melfort.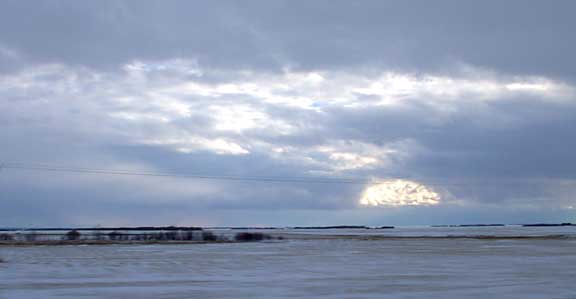 The pictures above are from the Paddockwood area as the forest breaks up into agriculture.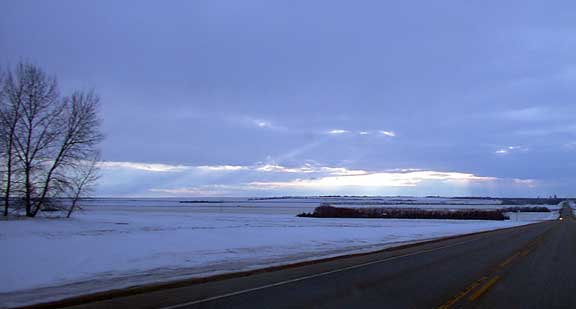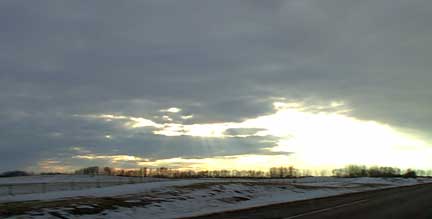 From the Birch Hill (above) the shafts of sunlight pass through the clouds that had brought snow earlier in the day.

While between the Muskoday and Prince Albert this picture shows the harsh light and the almost dry fields that this year did not get the blessing of snow.