So, What's Happening This Morning?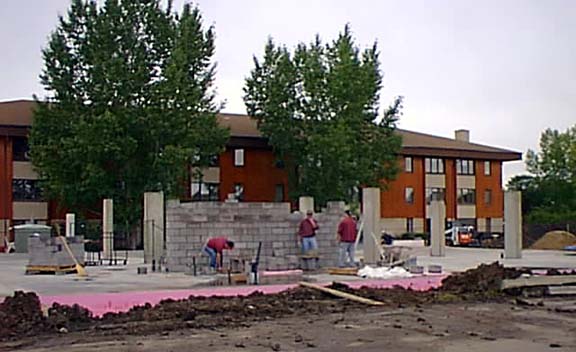 FTLComm - Tisdale - August 17, 1999
Just to keep you up to date on various developments around town here are some pictures of what I found happening as I was driving around between 8:00 and 8:30.

Work crews at the Madison are starting the block process as they begin to brick in the interior walls that will make up the parking area. As you can see trenching is also underway as insulation is being installed around the concrete base of the building. (related stories in Ensign on the Madison: announcement, beginning, floor pouring)

In the picture below you can see that as soon as the Farmers began unloading their vehicles this morning there were customers lined up to make their selections at today's farmers market.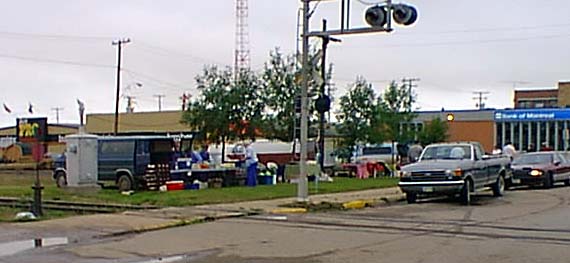 The new truck and car wash is now wearing its metal siding as contractors are adding the electrical system. This project has really moved along quickly. (Earlier articles on this project: clearing, framingwork, pouring)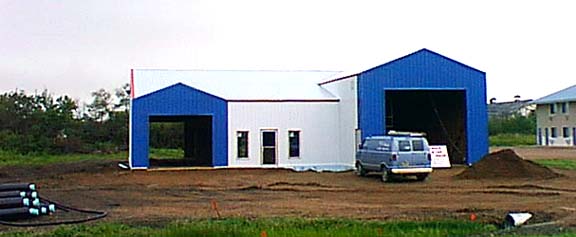 Northern Steel Industries have installed a new sign in front of their business that reflects the direction the business has taken. A steel model of a typical tank set up with all its plumbing is installed atop the sign demonstrating the company's new line of integrated products. (Recent Northern Steel Articles: Jet tank shipping, more JetA,)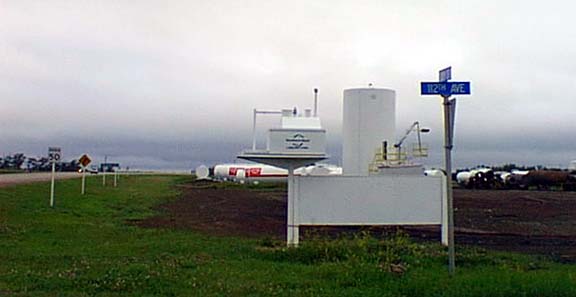 And, just to let you know we are still in Saskatchewan, this picture was taken this morning at 8:20 and even though it is blurred you can see the low ceiling and mist limiting visibility, the smoke rising from Tisdale Dehydration is climbing into the calm over cast and a train is boring down on this crossing. I was disappoint that this picture turned out blurring but perhaps shooting down a railway track at an approaching train it is appropriate for the image to be blurry.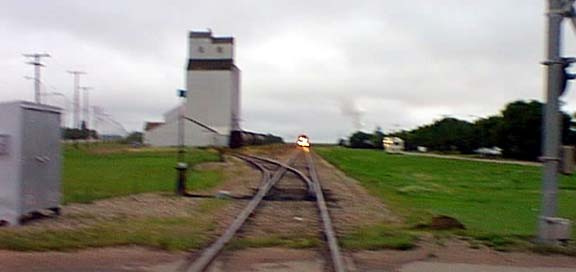 w