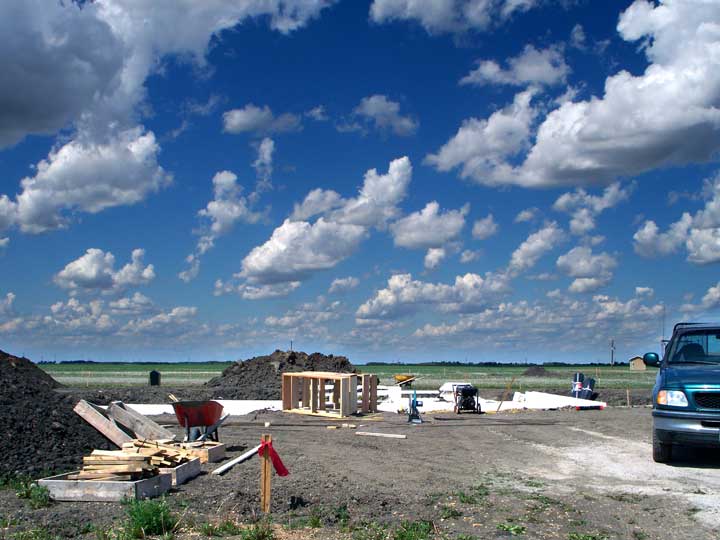 House twelve
FTLComm - Tisdale - Thursday, June 19, 2008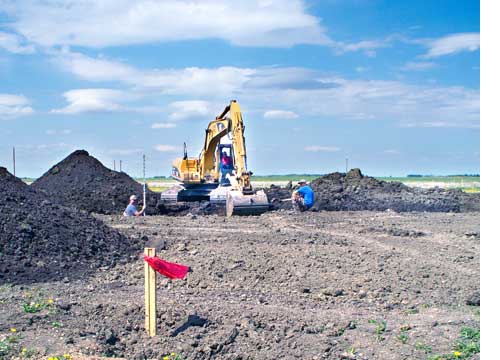 This house on Forester is being constructed by Chad Duesener of Duesener Homes Inc. who have already finished their first project for this year, house number two.
This is a fairly large single level house with a concrete basement and utilizing foam forms. At the top of the page is how it looked Tuesday as the forms were being assembled and at the bottom of the page the crew was adding the rebar to ready to project for pouring tomorrow.
The picture on the left and below were taken Saturday, May 31st when the basement was dug in by Chupa Excavation and Trucking.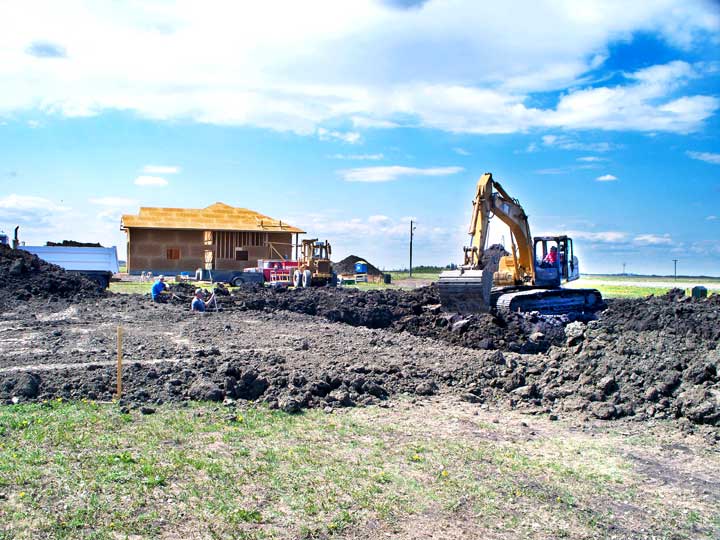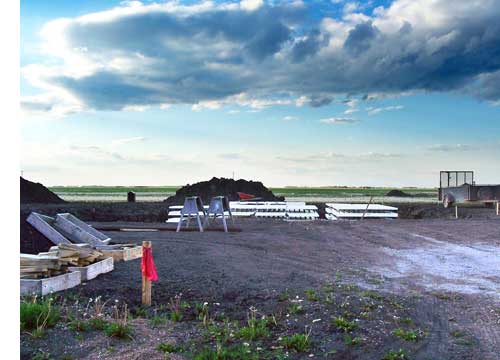 In this picture (right) taken Monday, June 16 the foundation has been poured and the forms removed with the foam forms neatly stacked up ready to be put in place to create the basement.
While I was talking to Chad Duesener two semis were in the process of unloading the parts of a Nelson Home that will go on the basement of start six. This project is being carried out by a Prince Albert contractor. Six is a two story dwelling that will go on a foam formed concrete basement.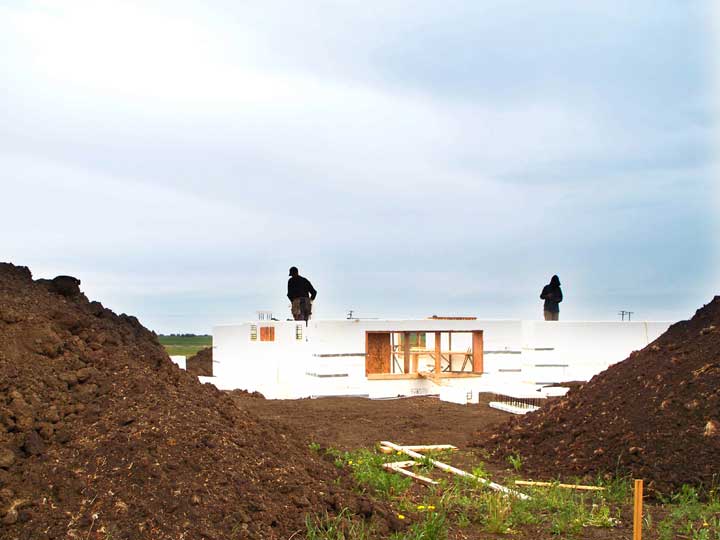 Editor's note: Basement number 18 has been dug and in the days and weeks to come we will show you each of the housing starts from 15 to 18, as they get going. Below is a list of those underway or in the case of two and three, nearly completed: 2, 3, 4, 5, 6, 7, 8, 9, 10, 11, 13, 14
---
Return to Ensign or Saskatchewan News
This page is a story posted on Ensign, a daily web site offering a variety of material from scenic images, political commentary, information and news. This publication is the work of Faster Than Light Communications . If you would like to comment on this story or you wish to contact the editor of these sites please send us email.
Editor : Timothy W. Shire
Faster Than Light Communication
Box 1776, Tisdale, Saskatchewan, Canada, S0E 1T0
306 873 2004