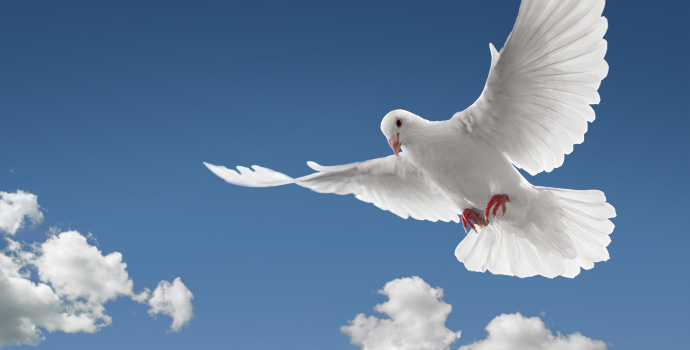 The Baptism of Jesus
Isaiah 42:1-9

Matthew 3:13-17

January 10, 2016
Year A

1st Sunday after Epiphany

In the past, in this United Church of ours, we baptised and confirmed many babies and adults. How many would you say, were baptised on this particular Sunday twenty years ago? I looked up baptisms in your Baptismal Registry and twenty years ago you baptised just two children, but then the next year it was up to seven. Numbers have remained low and in recent years there have been none.

A minister in a small prairie church tells this story: Kyle was nowhere to be found and I missed him. In the weeks following his baptism and confirmation on Pentecost Sunday, he was noticeably absent. Several other members of the confirmation class asked about him too, as did his confirmation mentor. Kyle and his family had come to the congregation when he was in fifth grade. They attended sporadically, so I was more than a little surprised when I asked him and his parents if he was interested in joining the confirmation class, and they responded positively.

In this congregation the confirmation class happened during the ninth-grade school year (as if God calls all ninth-graders simultaneously to be confirmed, just because they are in the ninth grade). Kyle and his parents came for the orientation meeting and agreed to the covenant to participate in mission activity, work with a mentor and weekly classes for study and exploration. Kyle was serious in attending and rarely missed a class or event.

He quickly became a significant part of the group and he developed some wonderful friendships with other ninth-graders who had barely known him. Since Kyle had not yet been baptised, he was not only confirmed but also baptised on Pentecost Sunday. It was a marvellous celebration for all those confirmed, their families and their mentors.

That is pretty much where it ended. That is when I knew we had done something wrong. When I checked in with Kyle and his folks, they all seemed a little surprised that I was calling and checking up on them. I distinctly remember his mother saying, "Oh, well, I guess I thought Kyle was all done. I mean, he was baptised and confirmed and everything. Isn't he done?" That is the problem. Despite our best intentions and despite all that we say and try to communicate, too many people seem to think that the baptism of the infant, or the youth, or the adult is the culminating activity of faith and then we are all "done." Matthew's description of Jesus' baptism tells us the opposite.

In Matthew's text, the baptism of Jesus is not the ending of his ministry, it is the beginning of his ministry. It is his launching. It is his commissioning to begin the public ministry for which he was created and to which he was called. To be sure, the baptism of Jesus disclosed his identity and this is crucial. Identity, however, is not a static thing. One's identity grows and deepens, as did Jesus' identity throughout his public ministry. His identity is as much about purpose as it is about personhood.

Somehow we have come to the place where, as many see it, the act of baptism/confirmation marks the end of something rather than the beginning of a journey. Language is important, and perhaps if we "commissioned" people to go out into the world and to seek life/ministry in whatever form that might take, we would recover the meaning of our baptism and confirmation.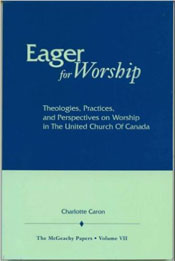 In her book
"
Eager for Worship
"
Charlotte Caron, professor of ritual and worship, calls this time that I am speaking of, both a sending forth, and a commissioning. So, every Sunday, we are sent out as God's people into the world. Also, on Sunday morning the service ends with a commissioning where literally we are sent forth and these words are meant to challenge and encourage as we are sent out with the power of the Holy Spirit, or the power of wisdom.


While this term "commissioning" is a mouthful it conveys the important idea that your identity, named in your baptism is not finished but always growing and developing. This identity became clear for Jesus, Matthew tells us when he was baptised, a dove came down through the sky and Jesus heard a voice naming him as God's beloved. The one who holds God's pleasure – this story, marks the beginning of his ministry.

This step beyond baptism, beyond confirmation is essential and sadly, the church does not usually call persons to it. Instead, we move into a place that has a sense of finality about it. Today's reading from Isaiah is also a passage that calls us to action rather than passivity. This passage from Isaiah, a celebrated prophet, is indeed one of the most beloved passages in the Old Testament. It tells us what we want to believe, that we are called, named, chosen, sent. Meaning, identity and other such catchwords are current in psychology today, but for thousands of years, we have had the opportunity to practice being in the world as a servant of God. Because we are United Church folk, we have a deep understanding of the acceptance of all people as servants of God. God doesn't call just some of us, but God calls all of us to be servants, or to be commissioned to work in the world. God calls us, names us and sends us out to seek justice and, in theological terms, that would be creating the kingdom.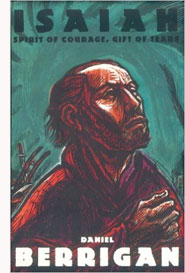 Daniel Berrigan, who wrote the book,
"
Isaiah, Spirit of Courage, Gift of Tears
,"
is a social activist, and also the author of numerous books regarding prophecy in the Old Testament. Berrigan says that when we do this work of being called, or commissioned, we seek the image of our own soul.

Do you feel commissioned, or maybe called, to be the responsible servant that Isaiah speaks of, which might include being part of the church community?

What is that exactly? What does that feel like?

I remember when I was thinking about becoming a minister. I remember the process that followed my decision. Most of you won't know this, but for ten years, I was a youth minister in a church in rural Saskatchewan and the main focus of that ministry was mime. In those years, I taught many youth to practice being a mime and I have mimed many times myself. In the process that led up to my ordination, I remember the many, many times committees asked me how I felt God had called me to be a minister. Committee members would lean forward waiting to hear my answer and there was never anything very profound I could say.

I had heard no voices, there was no earth shattering experience where God was present but I always told whoever asked, that I liked the word commissioned. I felt that this training for ministry was a process leading to being commissioned and when I looked up the word commissioned, I found that it said, it was
"The act of being brought together."
I thought that if I could be part of something, where we were brought together by a common goal, or a common cause, then that was a very good thing.

They said, "Well, why not be a lawyer or a social worker?"

I replied, "Because I like to talk to ministers, I like theology, I want to understand what gives life meaning. I want to be part of something that will offer ways for people and community to be brought together."

Of course then they said, "Well why not take the training to become a Commissioned Minister rather than being ordained?"

I was not to be deterred and ordained I became. For me, that has not been a mistake. It hasn't always been easy, but it has been very rewarding in many ways and most importantly, I have been allowed to bring people together to find common ground and experience community.

We all have our own stories that pertain to who we are and to what we do. But again, if you were asked this morning what is it now that you want to be commissioned, baptised or confirmed to – what would you say?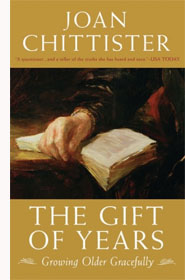 Two things stand out – first, the line from Daniel Berrigan, that when we do this work that promotes justice, we seek the image of our own soul. Really, that is a powerful statement, because what else is there, only our own soul, which is our being, our heart and that connects us to the world and all that is in it. Second, the baptism of Jesus, or the commissioning, the being brought together. Of course, we as Christians are commissioned to continue the work that Jesus set out to do. We are part of the body of Christ that Paul speaks of in his letters to the faith community.


It doesn't matter what stage of life we are at, In her book,
"
The Gift of Years
,"
Joan Chittster writes about dying and how none of us know what that will be like nor do we know when that will happen. But in the meantime she says,
But not until. Not until I have sucked every minute out of life I can. Not until I have fought for every breath I have, not until I have more faith in the spiritual meaning of this time of life than I do at the present moment. Not until I see that the God who created me, who grew me to full stature, is not finished with my growing yet.
Joan Chittster
And so, I commission you to go out and do what you feel called, or sent, or chosen to do and do that in the name of Jesus, who taught us to gather in community, to seek justice and peace in the world.