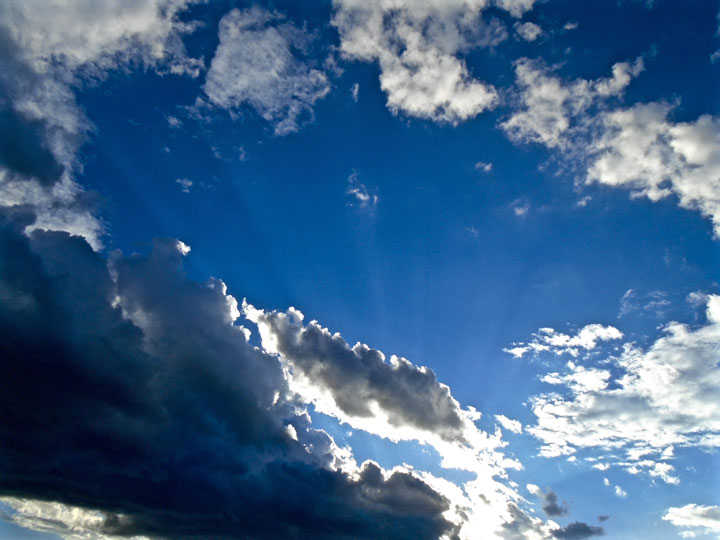 Who do you say that I am?
Proverbs 1:20-33
Mark 8:27-38

September 13, 2015
Year B


The first reading, the one from Proverbs is considered to be
Wisdom Literature
. Wisdom Literature in the Old Testament is considered to be the feminine voice of
Sophia
. It appeared only after much conflict and backlash from those who considered it not important enough to be in the canon, that is the collection of sacred books. The figure of Woman Wisdom may be a survival of goddess worship within the monotheistic structure of Israelite theology, since the wisdom traditions of Mesopotamia and Egypt, were sanctioned by goddesses who had power for a very long time.

I was on Sabbatical in 2005 and I spent three months in Greece exploring the ancient Minoan sites where images of the goddess were found. Hence, my interest in her and in how wisdom literature is used today. Wisdom literature probably appears once in the three year lectionary cycle so we don't have to worry too much about her influence. But for thousands of years, she was who the people worshipped. Scholars believe she was the first deity ever and her power grew out of the knowledge that women had the power to give birth. She also represented a strong connection to the earth. She took on many roles in her community and at that time, people lived in close community.

At about 3000 BC
goddess worship
was at its height of power, but goddess worship continued for about 2,000 more years. When the temple in Jerusalem was destroyed there was a statue of her in that temple. When Yahweh came to power among the Israelites, the goddess' power diminished considerably. Still, we need to remember her presence was known and existed for a very long time. However, by the time Christianity developed she wasn't very prominent, although she appears in both the Book of Revelation and in John's Gospel.

This Wisdom reading is paired with Mark's gospel which asks that very well-known question: "Who do you say that I am?"

Who do you say that I am? It's a hard question. If you think it's not difficult to answer then you haven't been watching
Peter Mansbridge
interview the four leaders running for election. He simply asked them the question: "Who are you and why would Canadians elect you to be the next leader?" All of them struggled with how to answer that question. Some of them didn't really ever give an answer.

The church is presently asking that same question, who do you say that I am? Or perhaps a better question is, who do we want to be? Last fall at a circle conversation we pursued that very question and the group came up with the following list of things they would like to do and that of course points us to who we believe we are. The list has ten items on it, and they are:

Assisting at an animal shelter

Group home for people with disabilities

Immigration/refugees

Soup & sandwich lunches

Donations to charities

Ministerial

Blue Christmas

Fall supper

Nepal fundraiser

Auction/fundraiser for other organisations

Habitat for Humanity

It is an interesting list, because while some of it is about raising money for the church, most of it is outreach. This is a very interesting aspect of who you are.

We will continue to pursue an answer to the question regarding who we are between now and spring. You need to have a fairly strong notion of what you want to be at this time, so you can go to Joint Needs Assessment Committee. You will want to call someone who can assist you in this work.

This figuring out who you are isn't any easier than answering the question, who are you and why should Canadians elect you to be the leader of our country?

Let's talk a little more about where we find ourselves at the moment.

The Transition Team did there mid-term evaluation of this interim ministry in the spring of 2015, and we sent it to Presbytery. We now have a response from Tamarack Presbytery Executive regarding the midterm evaluation. The evaluation has been approved and they appear to be quite pleased with what we have accomplished. The Transition Team was responsible for the evaluation, but the congregation had opportunity also to participate. Forty-two people received the questionnaire regarding this interim ministry and only eight were returned. Those that responded felt that we were progressing, but that progress was slow and it is a challenge to overcome past hurts. Some felt that full-time ministry was important and others felt that finances were a concern.

There will be numerous circle conversations between now and spring. I hope people will come to talk about the future of St. Paul's United Church. The first circle this fall is next Sunday, September 20 following worship. We share food and then meet. We are going to talk about finances and how we might move into the future. It could be a difficult conversation, but nonetheless a worthwhile one.

We still have a final evaluation to complete for the interim ministry and that goes to Presbytery Pastoral Relations committee for approval. We will also form the Joint Needs Assessment Committee with the help of Presbytery and move into that process.

All the while we continue to ask, who do they say that I am?

Whether we say it out loud or not, we are probably wondering, "Who are we." At the same time I believe we have to ask, who we are as individuals. I will retire in June, 2016 and I will live in Saskatoon and so I will have to decide where I will attend church. Where I attend church has a lot to do with who I am. Many of my retired colleagues don't attend worship at all. They tell me that worship doesn't meet their needs. I suspect that is true for many people who no longer attend church.

Who do you say that I am?

Back to the goddess for a minute. 3000 years BC the Minoan people respected the dark more than the light, because seeds grew in the dark, babies grew in the dark and it seemed to them that all life came from the darkness. On the other hand Christianity focuses on the light. But the church is living in a time where we are going to have to learn to live in the dark, at least until we find our way.
Barbara Brown Taylor
has written a book called,
"Learning to Walk In the Dark"
(after ten minutes intro a video of the author discussing her book for an hour)
. She says that this is a spiritual skill the church could use right now.

At this point in my life I know the night well. I almost always walk sometime between ten and midnight often the sky is brilliant with stars and when the moon is present, it is a fabulous sight. There is this vastness spread out above, that both overwhelms and at the same time, offers solitude. It is somehow reassuring that everything will be alright. Even though most of us know that we are at the end of our lives, or somewhere near the end, give or take twenty to thirty years. Most of us understand that the church too, as we know it, has reached an end of sorts. It is a time of emotional darkness. We are walking in that darkness. But we can live out our time as the church in a full and abundant way.

We might have to risk and we don't know how it will unfold, but I believe we must move ahead. This moving ahead won't be easy because we are used to being comfortable, or at least reasonably comfortable, like there has always been enough money to pay the bills. Now we might have to become more creative if we are going to stay open even for five years. As you make your way through this new darkness, you will likely disagree on how you will do things, but you will find solutions as you go. You will bump into obstacles in the darkness as you make your way through this uncertain time.

I look forward to being with you on this journey for the next nine months – which we might think of as a gestation period when something new is coming to birth. In a way, you and I, and the church, are always coming to birth. A time in the darkness as we reach for light.

I invite you this week to think about who you are, and how are you connected to the church?