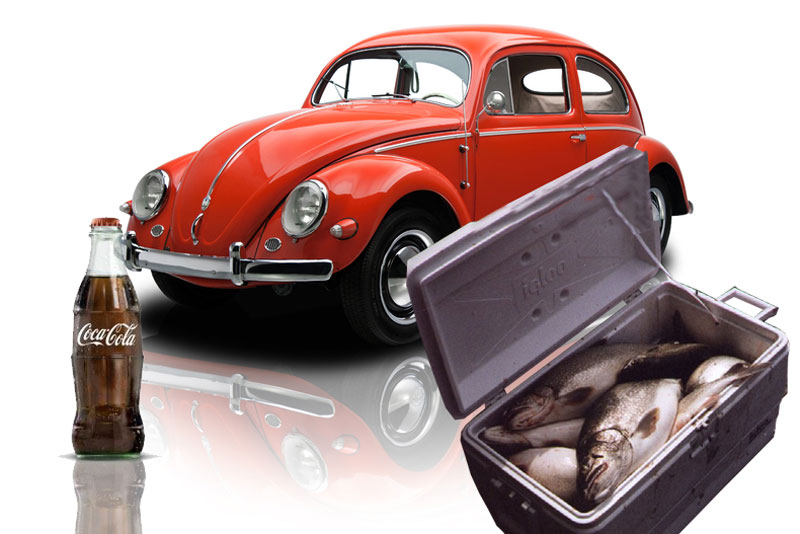 The call
Isaiah 6:1-8

Luke 5:1-11


March 13, 2016

Year C


Do you remember where you were when Kennedy was assassinated? I do. Most persons living at that time do – often in rich detailed tableau.
They can tell you exactly where they were and what they were doing, even down to what they were wearing, the weather, the colours and textures of light. It made a memory so vivid that repeated telling does not lead to "overhearing" the story.

Do you remember when you encountered your first Volkswagen bug?
Believe it or not that came up at a dinner conversation not long ago.
Almost everyone at the dinner table had owned a Volkswagen beetle at one time or another. I have owned two so far. We told VW stories, the fun and the problems we encountered and by common consent, it was decided that there is actually only one real VW bug and it has just kept making the rounds for years and years.

I remember vividly the first VW I ever saw – that strange funny car with a weathered red, which always starts out so bright and shiny. It belonged to my eighth grade teacher, Mr. Poloski. He was married, I think and it didn't matter because what I truly loved was his car. One afternoon I contrived an excuse for a ride downtown after school. I missed the school bus home and my parents had to come to town to get me. They didn't care one bit about the red Volkswagen.

Do you remember where you were when you tasted your first coke?
In rural Saskatchewan where I grew up, it was in the café where we all hung out after school, on Saturday afternoon and on Saturday nights, because in those days, the stores were open on Saturday night until 11:00 PM. At the end of that year we had a school picnic and some of us caught a ride to the picnic in the red Volkswagen and there was coke to drink. What else was there in life? If only we could have been thirteen years old a little longer.

This kind of remembering is fun, but we are simply warming up our long list of memories for the main event: Do you remember when you heard today's gospel story for the very first time? This story of Jesus commanding the disciples to fish on the other side. This story where the nets are so full they can barely pull them in, this story where Jesus tells them they need to be fishing for people.

I actually do remember this story, or at least I think I do. That makes it the first sermon I remember. I was about ten years old and the entire family was in church. We always sat in the same pew, the one by the window, third row from the front, right hand side. I sat by the window, then my mother, then two of my brothers, then my father and then my brother Peter, he sat by the aisle. That is where I wanted to sit. We always received the same lecture – as we drove into the churchyard my mother said,
"Remember, be quiet, sit still, and listen to what the minister is saying."
The minister at that time was a large man and he wore a long black gown with big sleeves. He spoke in a loud voice and he made lots of arm movements. I can understand Isaiah's anxiety, the fear and trembling that he names in today's passage.

Expository preaching, (preaching with actions) may be over, but this man practiced it in spades. Vividly, dramatically, he drew out the story of Jesus, commanding the disciples to throw their nets over the side.
When Simon tried to lift up the overwhelmed nets, the minister's hand reached over the side of the pulpit, he heaved and pulled those nets right out of the water into the boat. You could see the strain and feel the weight. Vivid enough, and dramatic enough so that even a ten year old could comprehend it. I could actually imagine what might happen if they got the nets into the boat.

Where were you when you first heard this story? But even more: where were you when it first really sank in?

I really grasped the story and it's meaning when I lived on Haida Gwaii. Up until then I had likely only been to a salt water lake, with not a fish in it and my father in his whole life never owned a fishing rod. For me, coming to Haida Gwaii was a whole new experience. I saw fish nets, I dug for clams, walking on North beach I saw buckets of crabs, I went fly fishing and didn't catch a thing, I fished for pinks when they were practically jumping into the boat, but not one bite on my hook.

About a year into my time on the island I was down at the senior's lodge having lunch and one of the women said to me:
"Have they brought you any fish yet or have they asked you if you want fish?"


I said,
"No, not yet."
"Well,"
she said,
"You know its food fishing time. The men go out and bring back fish for the entire village of Skid gate. You live in the village and you are entitled to fish. I'll take care of this. When you go back to your house make sure you put a cooler on your porch step, and maybe some garbage bags."
"Okay,"
I said.

I went home, and put the cooler and the bags out on the porch and then I went for the mail. About fifteen minutes later coming back up the hill to my house I could see the cooler and it seemed there were hundreds of fish tails sticking up out of it. As I came up the steps, I could see the cooler was indeed packed full of fish, they turned out to be Sockeye, and they were piled on top of each other so they made a pyramid. It was an amazing sight. There were, if I remember correctly, 38 red sockeye salmon fish on my doorstep.

I wonder if that is how Simon Peter felt when Jesus had them caste the net one more time and the nets were so full they could barely haul them in. Peter had been accustomed to a few small fish from a night's work – he must have been amazed, dumbfounded, completely confounded by his windfall.

This story ends when Jesus says:
"Do not be afraid, from now on you will be catching people."


Isaiah 6 describes Isaiah's encounter with the living Spirit/God in the Temple. As distant and as different as it sounds from Simon Peter's story, it is the same story. Both are narratives of call and how we respond to the messages we receive. This happens through our experience with the holy, with the spirit and with whatever presence it is that propels us forward to live spiritual lives.

When God called Isaiah, he stood upright and in a clear voice, answered,
"Here I am send me."


When Jesus called Peter, James and John the story records their response as being one that says, they left everything and followed Jesus.

When the people in Skidegate treated me with dignity and offered hospitality and made room for me to learn their ways. I stayed with them as their minister for seven years. Maybe Jesus made Peter, James and John feel that what they were about to experience was worthwhile. Maybe Isaiah knew somewhere deep inside that this encounter with the holy was going to be an okay sort of experience.

Do you remember… when you were called by the Spirit, or by God, or by some holy presence, or a voice that you didn't quite understand, but yet you did understand and so you ventured out into the unknown?

When you heard that persistent calling, the still small voice which calls, cajoles, commands, compels – and that call might not be as dramatic as the one Isaiah experienced, or we might not nearly capsize a boat full of fish, but I believe each and everyone of us is called by a presence to be part of a spiritual life. Or, perhaps it is what leads us to be part of a worshiping community.

We believe there is still work to be done here at St. Paul's and there might be people here of like mind and they can work together rather than in isolation. Or, perhaps we find hope for ourselves and for the world here. Perhaps we come to serve in ways we don't yet understand.

But we don't just come here for no reason. The church demands certain things from us and so if there wasn't a reason to be here we would stay home. Peter, James and John followed Jesus because they were called to follow that path, a new path and a path that would get some of them killed. Prophets in Isaiah's day were considered to be a tad off-putting, and so to step up to the plate as a prophet took some nerve.

Remember then, back to the first time you realised your desire for a spiritual life. Remember the awe, the wonder and the fear that Isaiah holds up for us as something that we might experience. Also, what other feelings go on inside of us as we contemplate our role in our spiritual world?

Remember, you too are called to participate in this spiritual journey and that of course involves you personally, but at the same time, it always invites you to live in a spiritual relationship with those around you. We won't all have the same views of who God/Spirit is, or we won't agree on how the church carries out its work. We will have many differences, but in the midst of our differences, there is a spiritual life to be lived out together.

This is how we fish for people in the United Church. It is through our spiritual life and our willingness to empower others to be part of the big picture in our church. We don't believe in conversion in the same way some of our Christian brothers and sisters do, but we do want to make sure we continue fishing by being inclusive and empowering everyone to find ways to have their spiritual needs met.

Isaiah hesitated, Peter, James, and John hesitated. I like the hesitation – it gives us time to sort out and remember who we are. It gives us time to remember what it means to fill the boat with fish – fill it until it nearly capsizes. Even I, who had never fished realised the importance of coming home to those sockeye piled high on my step. They symbolised a community willing to enter into relationship together.
Yes, we had our differences and even our history, our colonisation stood between us, but with the sockeye always in sight we made it work.

Remember the last time you made it work and how was that?