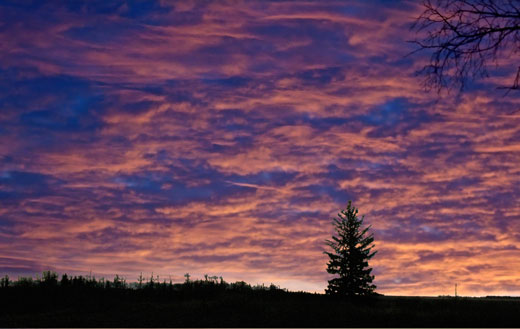 Mark 1:1-8

December 7, 2014

Advent 2

Year B

In the book of Mark there is no birth narrative to get us started. Mark takes us directly to the middle of the story where John the Baptist is preaching to the people. We shouldn't be surprised to find John marching onto the stage looking very much like Elijah. The prophetic promise of the return of Elijah is not only coming to fulfilment, but a prophet has appeared in the flesh to get the story started. However, not so far along we hear the only words quoted by Mark from John the Baptist, and these words direct the people to the One more powerful, whose name we heard in the opening line, but whom we have not met yet in the story. Along with those addressed by John, we wait in anticipation.

Mark sets the story up by saying that all of Judea and Jerusalem came out to be with John in the wilderness. And this movement to the desert is significant.

These people know and understand the wilderness - they first encountered hope at the Red Sea where they learned their resurrection story, the Red Sea is where life took on new meaning and they could once again trust, hope and believe that anything was possible. They have been shown that the way forward is through the wilderness. Mark is telling us that it is through this wilderness experience that Israel will be restored and healed again.

John preaches in this wild place not because he couldn't't get a permit to open up a baptismal ministry in the city, and not because the water would be more inviting in the wilderness, but because these people who are out here are the ones that will lead the way. They are the ones that will hear and understand that there is something new happening and things are going to change.

John's promise of all good things to come did not unfold in Mark's gospel, and John's promise of baptism with the Holy Spirit is not explicitly fulfilled within the narrative of Mark. There is no story of Pentecost's pouring out of the Spirit in this gospel, or even of Jesus breathing the Spirit on the disciples. Mark doesn't't even include the stories of the risen Jesus meeting the people on the road, or at the tomb, or in the garden.

Mark is a very practical man and he only gives us what makes sense, and today at the beginning of the story is the promise of the one who will make change, the promise of the one who will baptise with the spirit. Mark reaches out beyond the boundaries of the story to the ongoing life of the people and today to the ongoing life of the church.

Thus, this text is full of expectation, as Mark points us to what God does in the ministry, life and death of Jesus, and at the same time, directs us to think about who we are as the faithful, who work towards the kingdom here on earth. If we think we understand the kingdom, then it doesn't't hurt to be reminded, that we are asked to create that kingdom - here - now.

Dietrich Bonhoeffer (
German theologian
from the 1930's) said that if we think we can just sit around waiting to get into the kingdom of heaven then we are experiencing what he called, cheap grace.

This morning we meet John the Baptist for the first time, and he is here to herald this coming of the kingdom, the coming of the messiah, is that un-seeming character, John the Baptist. He is crying out in the wilderness, this eater of locusts and honey, he is wearing bedraggled camel hair. If you have ever been up close to a camel you could imagine how incredibly foul John the Baptiser must have smelled. He is calling out in the wilderness, as one on the fringes of society.

He says, and he quotes Isaiah,
"Get the road ready for the Lord, make a straight path for him to travel. Turn away from your wrong ways and be baptised and God will forgive you."
What he was saying, was repent - change your hearts and minds and do things the way God wants you to do them.

Just for a minute imagine yourself in a shopping mall, or imagine yourself at Santa Claus day, imagine that out of the wilderness comes the voice, amidst the Christmas music piped in, amidst the larger than life Santa Claus sitting on a throne waiting for your child to come forward and have a photo taken of them together, amidst the clamour and stress to prepare for the coming large scale holiday, imagine the voice of John the Baptist,
"Repent, Listen, get the road ready for the one who is to come."


When I was a student in Saskatoon I used to love to sit in cafes and drink coffee, not just any coffee, but lattes with foam and sugar and a little powered chocolate and a dash of nutmeg. There were lots of cafes around the university and it was a common pastime between classes, or meetings, or whatever to sit in luxury with a warm drink, a pleasant view of the Saskatchewan River and of people passing, maybe some good conversation, or the sound of music, or even the quietness of ones thoughts.

There were many places in which to sit, relax, read the newspaper, write a letter, or do some creative work, throw around ideas, brainstorm, make notes, and so on. I loved that life. But I remember one particular afternoon - it must have been late spring - I was sitting at a table outside drinking my usual latte - the richness of the beans saturating every taste bud, the warmth of the dark liquid bringing comfort, especially that first sip. If you are not a coffee lover try to imagine the sense of pure enjoyment at imbibing something you really enjoy. Classical music played and there was an enveloping sensation of reassurance that all is right with the world.

Then, just down the street, a young man set up a wooden platform, and he climbed up on it, and with a megaphone to his mouth, was crying out with all his might and with all his conviction
"Turn and take Jesus as your Lord and Saviour."
He was severely unkempt, he wore a wrinkled white shirt only partially tucked into his jeans. His jeans were ragged and his leather shoes beyond repair. Again he shouted out,
"Repent and turn to the Lord all you sinners."
He repeated these lines over and over. People on the street scurried by as if he were invisible. I felt annoyed that this irritating voice was intruding on my idyllic time, my peaceful moment disturbed by this kook. That solitary voice did not touch me that day. I just wanted to forget about him and hoped he would find something else to do with his time.

John the Baptist's voice came to the people from the fringes of society and so did that voice on the street in Saskatoon come from the fringes of society. Fanaticism aside, John is calling to us from out in the wilderness - from the wilderness that is ancient and still, removed from the hubbub that crowds this modern season. The wild baptiser has not stopped calling to us, whether we are listening or not.

Our attention is being demanded and not from a madman, but from one crying in the wilderness to turn around, to turn around and see what really is coming. He is crying to us from the wilderness in which we live; we can't just shrug our shoulders at Iraq, or AIDS, or Ebola, or the poverty in our country. John is crying to us to think about how we live. He is asking us to think about those on the margins, he is asking us to take a stand against oppression. We are being asked to reflect on why children go to bed hungry and why are people tired and exhausted from their work in sweatshops, or the actions that fills landfills to bursting with thoughtlessness and waste, the act of not paying attention to what is happening around us.

I still wouldn't pay any attention to the man on the street with his megaphone, but now I am more aware that there is more to life that an idyllic afternoon in a coffee shop. Maybe now I would be reminded of this story from Mark, I might stop and think to myself who is this guy and what is he saying.

If I don't like that lone wilderness voice that I heard on the street in Saskatoon - if that is not what I want to hear, then what is it that I need to hear that will prompt me to make the change in the world that John is asking for?

John says repent, turn around and save the world.

How do I do that? How do you do that?

For each of us it will be different. As the church, we serve, we look after one another, we want to be seen in our communities as people who care for the world. We do outreach, we might support the
3Sister's in Nepal
- they are a group of women who own and operate a trekking company and they run a training program where they train young women who are at risk. They put them through a program where they learn to be porters and eventually guides. They teach them to speak English. At the end of the training they find them jobs. Perhaps, the most important piece is that they promote fair wages and weights.

We can find ways to join the lone voice in the wilderness.

We are the church living and worshipping in the midst of Advent, that season of waiting and preparing. We can call out for peace and justice – we can call out - pleading for the violence of the world to stop, asking that the oppression we see happening in our own country will stop and hoping that the suffering and pain that we see around us will end.

At the same time we wait - we wait - longingly - hopefully - that the voice from the wilderness will be heard is ours and that we will respond in love and hope for each other and for the world.

We are like John we have come to make straight the path for the kingdom of God being created in our very midst!
Sharon Ferguson-Hood